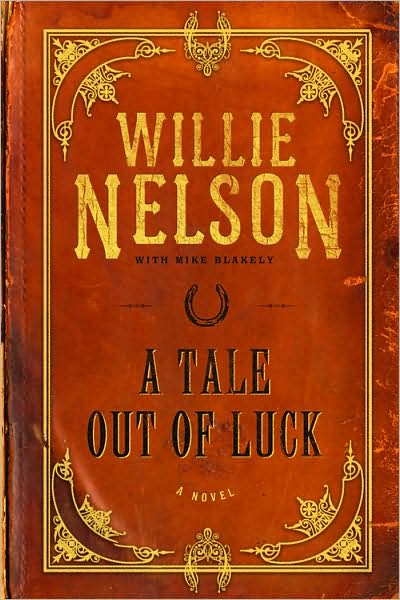 Willie Nelson is, in my opinion, one of the greatest songwriters of our time. But call me a negative Nellie, I don't think Willie Nelson actually wrote the fully fleshed out novel here. Most likely, because it also has a secondary author, Mike Blakely wrote the story out, using a skeleton story line that Wille gave him.
That shouldn't take anything away from the novel in any way. The story is intriguing and kept me page-turning for a day and a half. And except for a nagging little
deus ex machina
that appears towards the end of the book, it was highly entertaining.
The story begins with the murder of a rustler by an unknown assailant who uses Comanche arrows to kill him. The story shifts to Jay Blue, son of the ex-Texas Ranger, and ranch owner Capt. Hank Tomlinson, who is trying to spark a barmaid at the local saloon, while his friend and adopted brother "Skeeter" Rodriquez is supposed to be covering his duty as night guard at the ranch. Meanwhile, back at the ranch (I've always wanted to write that...), Capt. Hank's newly aquired thouroughbred mare is stolen after "skeeter" sneaks off to catch some sleep.
The story follows several characters, including a state authorized police detective Max Kenyon, investigating the death of the rustler, and an Indian brave known only as "the Wolf". This story has as many twists and turns in it as a mystery novel, and you will be kept guessing right up to the very end as to hat is coming next.
I rate this one 7½ stars. Very good.