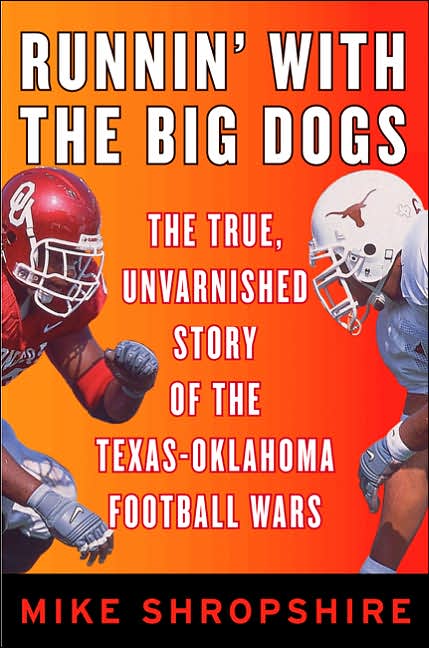 Another football book. The true unvarnished story as it were. The University of Texas and the University of Oklahoma since 1900, have met every year, to play a game in one of the hottest rivalries in college football. Over the course of those years, there have been antics both on and off the field. Sometimes characters crop up on either side, including the aforementioned Joe Don Looney from my last review.
"The Red River Shootout" as it is most commonly known today, has had its share of the limelight. Most years, one or even both teams have been bowl bound. In the early years (up until 1994, when the SWC was disbanded and the teams went to other divisions), this meant the Cotton Bowl was in Texas' sights, and any one of the other major bowls was on the horizon for OU.
Because it has been held in Dallas for most of those years, a lot of hijinx have occured in the neighborhood of the Cotton Bowl stadium and the hotels where the two teams stay during the weekend of the game. Some of this is from the frenzied fans, and some is the result of the team members themselves. Craziness when mixed with liquor (which was not quite as controlled in earlier years as it is now...) can lead to some prety outrageous stunts. Don't miss the Joe Don Looney chapter. A guy after my own heart.
I rate this one a full-blown 10 stars, even if the writer is a little biased on the OU side.