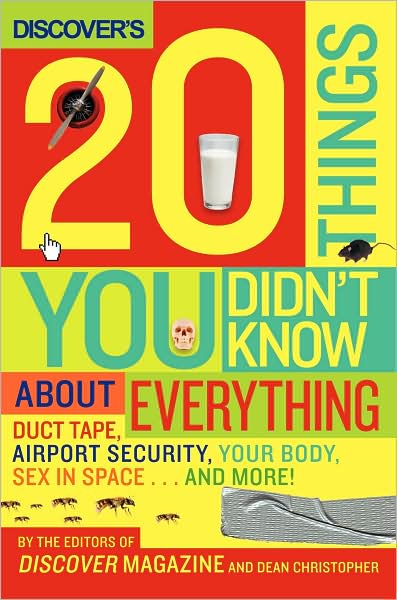 To the authors' credit, they admit in the introduction that the title of this book is misleading; it's not 20 things about "everything". But there are 20 chapters of various subjects, ranging from aliens to weather, each contained in it's own chapter.
If you are familiar with the monthly magazine and it's regular column "20 Things You Didn't Know About...", then you may have seen these before, or like me, you may not. I'm not entirely sure if they are reprints since I have only been an infrequent browser of the magazine.
That said, there is still plenty of reason to read the book, even if you do know everything. It's fun, for one thing. There are the 20 things in each chapter, but there are a lot of sidebars with other intriguing pieces of info, and numerous quotes from different people that are peppered in the text.
Give it 7½ stars.