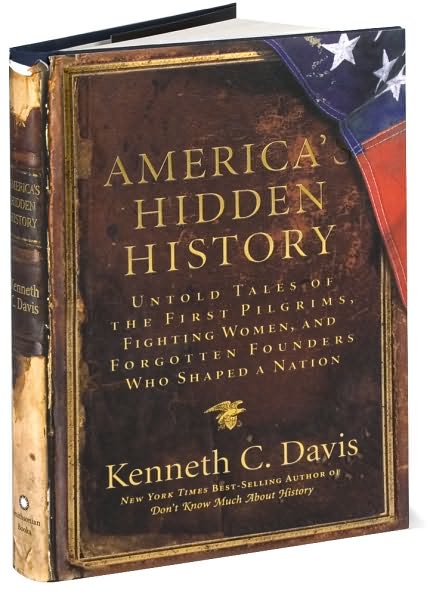 Kenneth Davis has a style that is engaging and has kept me coming back to his books every time. I first encountered him with his
Don't Know Much About...
series. Any one of those would be a good starting point to read and improve your knowledge on the subjects which he writes.
This book was entirely different from the trivia style tidbits that made up the format of the Don't Know Much About... books. Instead of the brief vignettes that comprised the volume of those books, here, Davis discusses only 6 stories. And those stories only cover a period of history involving the first 200 years or so of its history.
The author, whose style I so admired from the Don't Know Much About... series, however, seems to have morphed into a less-focused writer in the interim. I found myself trying hard to stay focused, as he doesn't seem to be very focused himself. He jumps around a lot in getting to the main story, and even then, I was left a bit unclear as to what conclusions he was trying to draw.
And the title is a bit misleading to a fan of history. Actually, only one of the stories was unknown to me, so "Hidden" is not necessarily the best choice for a title (although I bet plenty of people buy the book for that title, so maybe it was a good choice after all). All-in-all, I think you would be best served to stick with the Don't Know Much About... books, and leave this one on the shelf.
I rate it 4½ stars.